MariMed Expands Board With the Addition of Kathleen Tucker
NORWOOD, Mass., April 17, 2023 (GLOBE NEWSWIRE) -- MariMed Inc. (CSE: MRMD), (OTCQX: MRMD) ("MariMed" or the "Company"), a leading multi-state cannabis operator ("MSO"), today announced that Kathleen Tucker has been appointed to the Company's Board of Directors.
Ms. Tucker has more than 25 years of senior executive experience in consumer marketing, product development, operations, finance, and technology with both iconic U.S. brands and cannabis companies. Since 2016, she has served as the Chief Executive Officer and founder of Presence Enterprises, LLC, a distributor of CBD-infused health and wellness supplements and products. From 2015 to 2016, she was the Chief Operating Officer of one of MariMed's operating subsidiaries and for the two years prior, she served as the Chief Operating Officer and co-founder of 3C Compassionate Care Center, a medical cannabis dispensary. Earlier in her career, Ms. Tucker gained valuable experience as Vice President and Head of Engineering at worldwide floral company FTD, Inc. and as Senior Vice President, Global Application Development at VISA, Inc.
Ms. Tucker received an M.B.A. and B.S. degree in Operations and Computer Science from Northern Illinois University. She is the fifth member of the MariMed Board of Directors and its fourth independent director.
"Achieving our long-term business goals will require MariMed to continue building and marketing brands that have mass appeal and delivering an outstanding customer experience in our dispensaries and through e-commerce," said MariMed CEO and President Jon Levine. "Kathleen's exceptional and diverse background include her leadership in these areas for top U.S. brands and emerging brands in cannabis. I look forward to the valuable insights she will provide to help MariMed continue to grow as a leading cannabis operator."
"I have watched and participated in the upward trajectory of the U.S. cannabis industry the past decade," said Kathleen Tucker. "MariMed is a company I have always admired for its innovative and high-quality products and its strategic and disciplined business approach. I'm thrilled for the opportunity to contribute to the Company's future growth in partnership with my fellow Board members and MariMed's world-class management team."
About MariMed
MariMed Inc., a multi-state cannabis operator, is dedicated to improving lives every day through its high-quality products, its actions, and its values. The Company develops, owns, and manages seed to sale state-licensed cannabis facilities, which are models of excellence in horticultural principles, cannabis cultivation, cannabis-infused products, and dispensary operations. MariMed has an experienced management team that has produced consistent growth and success for the Company and its managed business units. Proprietary formulations created by the Company's technicians are embedded in its top-selling and award-winning products and brands, including Betty's Eddies, Nature's Heritage, InHouse, Bubby's Baked, K Fusion, Kalm Fusion, and Vibations: High + Energy. For additional information, visit MariMedinc.com.
For MariMed Investors
Certain statements made in this press release that are not based on historical information are forward-looking statements which are made pursuant to the safe harbor provisions of the Private Securities Litigation Reform Act of 1995. This press release contains express or implied forward-looking statements relating to, among other things, MariMed Inc.'s expectations concerning management's plans, objectives and strategies, including strategies for achieving its long-term business goals. These statements are neither promises nor guarantees but are subject to a variety of risks and uncertainties, many of which are beyond our control, which could cause actual results to differ materially from those contemplated in these forward-looking statements. Existing and prospective investors are cautioned not to place undue reliance on these forward-looking statements, which speak only as of the date hereof. MariMed undertakes no obligation to update or revise the information contained in this press release, whether as a result of new information, future events or circumstances or otherwise. For additional disclosure regarding these and other risks faced by MariMed, see the disclosure contained in our public filings with the Securities and Exchange Commission including, without limitation, our most recent Annual Report on Form 10-K.
Investor Relations Contact:
Steve West
Vice President, Investor Relations
Email: ir@marimedinc.com
Phone: (781) 277-0007
Company Contact:
Howard Schacter
Chief Communications Officer
Email: hschacter@marimedinc.com
Phone: (781) 277-0007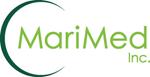 Source: MariMed Inc.

Released April 17, 2023