MariMed Announces Opening of Panacea Wellness Dispensary in Beverly, Massachusetts
NORWOOD, Mass., April 25, 2023 (GLOBE NEWSWIRE) -- MariMed Inc. ("MariMed" or the "Company") (CSE: MRMD) (OTCQX: MRMD), a leading multi-state cannabis operator focused on improving lives every day, today announced it opened an adult-use only Panacea Wellness Dispensary in Beverly, Massachusetts, marking the Company's third operational dispensary in the state and the tenth dispensary that MariMed owns or manages across four states. The dispensary is located at 13 Enon Street in Beverly, a densely populated city located north of Boston.
The Company plans to celebrate with a Grand Opening on April 27th, which will continue through April 29th. The celebration will include live entertainment (including radio station HOT 96.7 Disk Jockey, Ramiro on the 28th from 11:00 am to 1:00 pm), food trucks, and free merchandise. This opening significantly deepens MariMed's presence in the Boston area. In March 2023, the Company re-branded and began operating Panacea Wellness Dispensary in Quincy, another highly populated city located south of Boston. The Company also operates its original Panacea Wellness Dispensary in Middleboro, a city located south of Quincy, enroute to Cape Cod.
All Panacea Wellness Dispensary locations offer a curated selection of the best cannabis products from across the state, including MariMed's award-winning portfolio of brands. It includes Nature's Heritage flower and concentrates - the #1-selling flower brand in Massachusetts; effects-focused Betty's Eddies fruit chews; Bubby's Baked soft and chewy baked goods; Vibations energy drink mixes; and InHouse, a high-quality, affordably priced selection of cannabis products.

In addition to the three Panacea Wellness Dispensary locations, MariMed's Massachusetts operations include a cultivation and production facility in New Bedford and the Company's headquarters in Norwood.

MariMed's branded cannabis products are distributed to virtually all the dispensaries in the Massachusetts cannabis market, which generated $1.8 billion in total cannabis sales during 2022 according to the Massachusetts Cannabis Control Commission. The opening of the Panacea Wellness Dispensary in Beverly is part of the Company's strategic plan to build out its existing footprint to the maximum allowable by state regulations.
About MariMed
MariMed Inc., a multi-state cannabis operator, is dedicated to improving lives every day through its high-quality products, its actions, and its values. The Company develops, owns, and manages seed to sale state-licensed cannabis facilities, which are models of excellence in horticultural principles, cannabis cultivation, cannabis-infused products, and dispensary operations. MariMed has an experienced management team that has produced consistent growth and success for the Company and its managed business units. Proprietary formulations created by the Company's technicians are embedded in its top-selling and award-winning products and brands, including Betty's Eddies, Nature's Heritage, InHouse, Bubby's Baked, K Fusion, Kalm Fusion, and Vibations: High + Energy. For additional information, visit www.marimedinc.com.
For MariMed Investors
Certain statements made in this press release that are not based on historical information are forward-looking statements which are made pursuant to the safe harbor provisions of the Private Securities Litigation Reform Act of 1995. This press release contains express or implied forward-looking statements relating to, among other things, MariMed Inc.'s expectations concerning management's plans, objectives and strategies, including its plans to continue to expand its footprint in the Commonwealth of Massachusetts to the maximum allowed by state regulations. These statements are neither promises nor guarantees but are subject to a variety of risks and uncertainties, many of which are beyond our control, which could cause actual results to differ materially from those contemplated in these forward-looking statements. Existing and prospective investors are cautioned not to place undue reliance on these forward-looking statements, which speak only as of the date hereof. MariMed undertakes no obligation to update or revise the information contained in this press release, whether as a result of new information, future events or circumstances or otherwise. For additional disclosure regarding these and other risks faced by MariMed, see the disclosure contained in our public filings with the Securities and Exchange Commission including, without limitation, our most recent Annual Report on Form 10-K.
Investor Relations Contact:
Steve West
Vice President, Investor Relations
Email: ir@marimedinc.com
Phone: (781) 277-0007
Media Contact:
Grasslands
Email: marimed@mygrasslands.com
Company Contact:
Howard Schacter
Chief Communications Officer
Email: hschacter@marimedinc.com
Phone: (781) 277-0007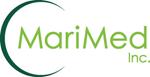 Source: MariMed Inc.

Released April 25, 2023