MariMed's Bubby's Baked Introduces New THC-Infused Blueberry Muffin Bites to Start the Day On a High Note
NORWOOD, Mass., Sept. 13, 2023 (GLOBE NEWSWIRE) -- Leading multi-state cannabis operator MariMed Inc. ("MariMed" or the "Company") (CSE: MRMD) (OTCQX: MRMD) headed to the blueberry bush to create the latest addition to its Bubby's Baked™ THC-infused soft baked goods line of edibles. The Company's new Blueberry Muffin bites are soft and baked in small batches, a made-from-scratch ode to breakfast. They join the popular Bubby's Baked line inspired by the original pot brownie recipe and are available at select dispensaries in Massachusetts, Maryland, and Delaware.

Each Bubby's Baked Blueberry Muffin bite is an enticing combination of sweetness and tartness, bursting with real blueberries and infused with full-spectrum cannabis. With 35% of cannabis consumers saying they have recently enjoyed a cannabis baked good, Bubby's Baked Blueberry Muffin bites are sure to satisfy the most discerning sweet tooth. In Massachusetts, they are precision-dosed with 5 mg of cannabis; in Maryland and Delaware, they are available with 10 mg of cannabis.
The new Blueberry Muffin bites join the other three flavors in the Bubby's Baked line-up, including classic Brownie, Choco Chip and Snickerdoodle.
"People have been infusing their desserts with cannabis for decades, which was the original inspiration of our Bubby's Baked brand," said Jay O'Malley, VP of Marketing and R&D for MariMed. "Fans of Bubby's Baked told us they love the taste and effect that our original three flavors deliver and they want more. We're excited to introduce a fresh take on the classic wake 'n' bake with our new infused Blueberry Muffin bites."
The Bubby's Baked brand was inspired by the original homemade pot brownie. The brand's classic Brownie flavor was intended to recreate and elevate the nostalgic experience so many consumers remember as their first cannabis-infused edible. Other flavors in the line include Choco Chip and Snickerdoodle.
To commemorate the launch of Bubby's Baked in 2021, MariMed's craft confectioners in Massachusetts baked a larger-than-life version of a Bubby's Baked soft-baked brownie that was believed to be the world's largest THC-infused brownie ever made. The confection measured 3 feet wide by 3 feet long and 15 inches tall, weighing a whopping 850 pounds, and containing 20,000mg of THC.
About Bubby's Baked
Inspired by the original pot brownie, Bubby's Baked edibles and hot cocoa are small-batch and made from scratch with full-spectrum cannabis. Flavors include chocolate chip, brownie, snickerdoodle and now, blueberry. Available in licensed dispensaries in Delaware, Maryland, Massachusetts and Puerto Rico. Learn more: Bubby's Baked. 
About MariMed:
MariMed Inc., a multi-state cannabis operator, is dedicated to improving lives every day through its high-quality products, its actions, and its values. The Company develops, owns, and manages seed to sale state-licensed cannabis facilities, which are models of excellence in horticultural principles, cannabis cultivation, cannabis-infused products, and dispensary operations. MariMed has an experienced management team that has produced consistent growth and success for the Company and its managed business units. Proprietary formulations created by the Company's technicians are embedded in its top-selling and award-winning products and brands, including Betty's Eddies, Nature's Heritage, InHouse, Bubby's Baked, K Fusion, Kalm Fusion, and Vibations: High + Energy. For additional information, visit www.marimedinc.com.
Company Contact:
Howard Schacter
Chief Communications Officer
Email: hschacter@marimedinc.com
Phone: (781) 277-0007
Media Contact:
Andre Hascall
Grasslands: A Journalism-Minded Agency
andre@mygrasslands.com
Investor Relations Contact:
Steve West
Vice President, Investor Relations
Email: ir@marimedinc.com
Phone: (781) 277-0007
A photo accompanying this announcement is available at https://www.globenewswire.com/NewsRoom/AttachmentNg/66e88735-a5bb-4f7e-93bd-45d2d824ee1b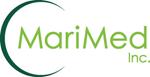 Source: MariMed Inc.

Released September 13, 2023