MariMed's Betty's Eddies Collaborates with Keep A Breast Foundation to Support Millions Impacted by Breast Cancer
NORWOOD, Mass., Oct. 03, 2023 (GLOBE NEWSWIRE) -- Betty's EddiesTM announced today a collaboration with the Keep A Breast (KAB) Foundation to advance breast cancer awareness education and support the millions of people affected by the disease. The initiative includes redesigned product packaging and a campaign to foster KAB's mission of reducing breast cancer risk through education, with a focus on early detection. Betty's Eddies parent company, MariMed Inc. ("MariMed" or the "Company") (CSE: MRMD) (OTCQX: MRMD), will also make a monetary donation to KAB. The month-long campaign coincides with Breast Cancer Awareness Month in October. 

The all natural, cannabis fruit chews brand, handcrafted to suit a variety of specific end effects, has launched a limited time redesigned pink package for its fan-favorite Ache Away Eddies 's that highlights KAB's mission of reducing breast cancer risk through education. The cherry-flavored chews, infused with CBD, CBC and THC, plus turmeric, piperine and vitamin E may help ease inflammation and aid recovery.
Both MariMed and Betty's Eddies will bolster the partnership, which aligns with both brand's deep commitment to health and wellness, by promoting the KAB app on the redesigned packaging and on their social media channels. The app, available on the Apple and Google Play Stores, offers education about and advocacy for self-checking and immediately connects users to medical professionals when necessary. A limited number of Betty's Loves Boobies bracelets, designed especially for this partnership, will be distributed for free at select dispensary locations while supplies last.
"Every day, we hear from patients about how Betty's Eddies helped them throughout their treatment journey," Sara Rosenfield, Betty's Eddies Brand Manager, said. "Our partnership with the Keep A Breast Foundation honors those battling breast cancer and empowers people to pay attention to their health, including prevention and early detection."
Customers in Massachusetts, Maryland and Delaware can participate in the Ache Away Betty's collaboration by purchasing the product in licensed dispensaries and by downloading the KAB app that promotes access to care.
"When the Betty's Eddies team approached us with this partnership idea, we were excited to reach even more people and encourage early detection," Shaney Jo Darden, Founder of Keep A Breast Foundation, said. "With recent research indicating the potential for cannabis to alleviate the painful side effects of cancer treatment, we saw this as the perfect partnership in support of our mission." 
KAB x Ache Away Betty's Chews will be available while supplies last in October. 
Company Contact:
Howard Schacter
Chief Communications Officer
Email: hschacter@marimedinc.com
Phone: (781) 277-0007
Investor Relations Contact:
Steve West
Vice President, Investor Relations
Email: ir@marimedinc.com
Phone: (781) 277-0007
A photo accompanying this announcement is available at https://www.globenewswire.com/NewsRoom/AttachmentNg/1b317d3a-08b7-481e-8aed-480f99391886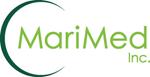 Source: MariMed Inc.

Released October 3, 2023