MariMed Announces Thrive Dispensary Opening in Casey, Illinois
NORWOOD, Mass., Oct. 11, 2023 (GLOBE NEWSWIRE) -- MariMed Inc. ("MariMed" or the "Company") (CSE: MRMD) (OTCQX: MRMD), a leading multi-state cannabis operator focused on improving lives every day, today announced the opening of an adult-use Thrive dispensary in Casey, Illinois. This opening marks the fifth operational dispensary in Illinois, and the 12th dispensary that MariMed owns or manages across five states.
The dispensary, which is the first in Clark county, is located at 912 N. State Highway 49 in Casey, Illinois. Casey is in eastern Illinois at the intersection of state Highway 49 and U.S. Interstate 70. Located just 30 miles from the Indiana border, Thrive Casey is the closest dispensary to that state, which has not passed a legal marijuana program.
Casey is known as the Big Things Small Town, and is home to nearly 30 "World's Largest" and "Big Things," including 12 that are included in the Guiness Book of World Records. Among the records are the World's Largest Rocking Chair and Mailbox.
"We have high hopes for the Thrive dispensary location in Casey," said Rosie Naumovski, MariMed's General Manager for the state of Illinois. "It's ideally located just off Interstate 70, close to the Indiana border and with no other dispensaries within a 30-minute drive. We are also excited to contribute to Casey's culture as the home of big things. After all, MariMed is the company that created the World's Largest Pot Brownie!"
With the full support and encouragement of Illinois regulators and Casey's city council, the new Thrive dispensary will temporarily operate in a converted mobile bank until construction of the permanent dispensary is completed. The Thrive dispensary in Casey will be managed by MariMed under a Managed Servies Agreement until the license transfer is approved by the Illinois Cannabis Control Office. The Company also operates Thrive dispensary locations in Anna, Harrisburg, Metropolis, and Mount Vernon, Illinois.
In addition to its retail operations, MariMed continues to build its processing and cultivation facility in Mt. Vernon, Illinois. The processing facility is expected to open during the fourth quarter, at which time MariMed will produce its award-winning edibles and sell them through its retail and new wholesale channels. The Company expects the cultivation facility construction to be completed in early 2024.
About MariMed
MariMed Inc., a multi-state cannabis operator, is dedicated to improving lives every day through its high-quality products, its actions, and its values. The Company develops, owns, and manages seed to sale state-licensed cannabis facilities, which are models of excellence in horticultural principles, cannabis cultivation, cannabis-infused products, and dispensary operations. MariMed has an experienced management team that has produced consistent growth and success for the Company and its managed business units. Proprietary formulations created by the Company's technicians are embedded in its top-selling and award-winning products and brands, including Betty's Eddies, Nature's Heritage, InHouse, Bubby's Baked, K Fusion, Kalm Fusion, and Vibations: High + Energy, which trademarks of MariMed Inc. For additional information, visit www.marimedinc.com.
For MariMed Investors
Certain statements made in this press release that are not based on historical information are forward-looking statements which are made pursuant to the safe harbor provisions of the Private Securities Litigation Reform Act of 1995. This press release contains express or implied forward-looking statements relating to, among other things, MariMed Inc.'s expectations concerning management's plans, objectives and strategies, including its plans to continue to expand its footprint in the Commonwealth of Massachusetts to the maximum allowed by state regulations. These statements are neither promises nor guarantees but are subject to a variety of risks and uncertainties, many of which are beyond our control, which could cause actual results to differ materially from those contemplated in these forward-looking statements. Existing and prospective investors are cautioned not to place undue reliance on these forward-looking statements, which speak only as of the date hereof. MariMed undertakes no obligation to update or revise the information contained in this press release, whether as a result of new information, future events or circumstances or otherwise. For additional disclosure regarding these and other risks faced by MariMed, see the disclosure contained in our public filings with the Securities and Exchange Commission including, without limitation, our most recent Annual Report on Form 10-K.
Investor Relations Contact:
Steve West
Vice President, Investor Relations
Email: ir@marimedinc.com
Phone: (781) 277-0007
Company Contact:
Howard Schacter
Chief Communications Officer
Email: hschacter@marimedinc.com
Phone: (781) 277-0007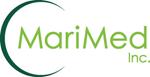 Source: MariMed Inc.

Released October 11, 2023