MariMed's Nature's Heritage Brand Launches Small Batch Exclusives, Offering Legendary Flower Strains in Limited Quantities Exclusively At Panacea Wellness Dispensaries in Massachusetts
NORWOOD, Mass., Oct. 13, 2023 (GLOBE NEWSWIRE) -- MariMed, Inc (CSE: MRMD), (OTCQX: MRMD), ("MariMed" or the "Company") and its Nature's Heritage craft flower and concentrates brand today announced "Small Batch Exclusives," a unique, limited-time program that gives customers the opportunity to purchase legendary flower strains. Beginning today and continuing into November, nine high quality strains that are well-loved by experienced cannabis consumers will periodically drop exclusively at MariMed's Panacea Wellness dispensaries in Massachusetts. They will be offered in extremely limited quantities of just one to two pounds each and only while supplies last.
Customers who purchase six strains will receive a free 3.5-gram jar featuring a mystery strain. Small Batch Exclusives is a lead-in to Green Wednesday, November 22, one of the biggest days of the year for cannabis sales and celebrations.
Nature's Heritage Small Batch Strains
Black Widow (available October 13)
Sunset Sherbert
Buckner
Orange Biscuits
Tropical Adhesive
Tropicanna Punch
Cherry Gar-See-Ya
South Shore Sour
Blueberry Diesel
 
 
"We are very excited to offer these very rare and popular strains to our Panacea Wellness customers. Dropping the Small Batch Exclusives by surprise and in limited quantities is the cannabis equivalent to the sneakerhead world, where surprise product drops have become a core component of brand marketing," said Nature's Heritage Brand Director Tami Kirlis. Kirlis joined MariMed in 2022 following 15 years in brand management at Puma and other brands in the footwear industry.
For more information about Nature's Heritage, visit www.naturesheritagecannabis.com. For more information about MariMed, visit www.marimedinc.com.
About MariMed
MariMed Inc., a multi-state cannabis operator, is dedicated to improving lives every day through its high-quality products, its actions, and its values. The Company develops, owns, and manages seed to sale state-licensed cannabis facilities, which are models of excellence in horticultural principles, cannabis cultivation, cannabis-infused products, and dispensary operations. MariMed has an experienced management team that has produced consistent growth and success for the Company and its managed business units. Proprietary formulations created by the Company's technicians are embedded in its top-selling and award-winning products and brands, including Betty's Eddies, Nature's Heritage, InHouse, Bubby's Baked, K Fusion, Kalm Fusion, and Vibations: High + Energy, which are trademarks of MariMed Inc. For additional information, visit www.marimedinc.com.
For Questions Contact
Investor Relations
Steve West
Vice President, Investor Relations
Email: ir@marimedinc.com
Phone: (781) 277-0007
Media Contact:
Howard Schacter
Chief Communications Officer
Email: info@marimedinc.com
Phone: (781) 277-0007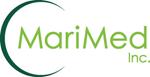 Source: MariMed Inc.

Released October 13, 2023