MariMed's Betty's Eddies™ Introduces Limited-Edition THC and CBG Infused Beachtime Betty's for Summertime Relaxation
Reminiscent of saltwater taffy, Beachtime Betty's uses real organic lemons and strawberries,
and Vitamins C and D in each fruit chew
BOSTON, June 22, 2023 (GLOBE NEWSWIRE) -- Betty's Eddies™, the all-natural, cannabis fruit chews handcrafted to fit a variety of needs, has launched a new limited-edition batch of strawberry lemonade chews for the summer: Beachtime Betty's. Betty's Eddies is one of the top-selling and award-winning brands developed and distributed by leading multi-state cannabis operator, MariMed Inc. ("MariMed") (CSE: MRMD) (OTCQX: MRMD).
Available this summer at select cannabis retailers throughout Massachusetts, Maryland, and Delaware, each Beachtime Betty is infused with a relaxing combination of THC (5mg or 10mg, depending on the state) and the minor cannabinoid CBG (5mg) that may deliver both calming and energizing effects. Beachtime Betty's celebrates summer's iconic flavors by melding tart and refreshing lemonade with real, organic, just-picked strawberries. Vitamins C and D are added as essential vitamins to promote skin health and create an easy, energized feeling for a true summer vibe.
"Every product in the Betty's Eddies line-up features all-natural blends of full-spectrum cannabis, supporting cannabinoids, and herbal supplements and vitamins to help you feel your best, and with Beachtime Betty's that means getting in a relaxed, summer state of mind," said Jay O'Malley, Vice President of Marketing and Research & Development at MariMed. Beachtime Betty's is among O'Malley's first product launches since joining the company earlier this year after 20+ years with the famed Boston Beer Company.
Beachtime Betty's joins a full slate of Betty's Eddies products that feature specific end-effects, including Take It Easy Eddies for stress relief, Go Betty Go for an energy boost, Ache Away Eddies for pain relief, Bedtime Betty's for restful nights, Elderbetty for an immunity boost, Smashin' Passion for sexual wellness and Betty Good Times for any time. Made for adult-use and medical consumers, Beachtime Betty's is currently available exclusively in cannabis dispensaries in Massachusetts and will hit dispensaries in Delaware and Maryland soon.
About Betty's Eddies
Betty's Eddies™ all-natural fruit chews are handcrafted with full-spectrum cannabis, supporting cannabinoids, and herbal supplements and vitamins. Designed for whatever life throws at you, varieties include pain relief, immunity, energy, sleep and more. Founded in 2014 by medical cannabis patients on a mission to craft the best tasting and most effective edibles, best-selling Betty's Eddies encompass the full spectrum of the plant's benefits, including natural adaptogens, and are handcrafted in small batches with real organic fruits and vegetables. Find Betty's Eddies in licensed dispensaries in Delaware, Maine, Maryland, Massachusetts, and Puerto Rico. Learn more: Betty's Eddies
About MariMed
MariMed Inc., a multi-state cannabis operator, is dedicated to improving lives every day through its high-quality products, its actions, and its values. The Company develops, owns, and manages seed to sale state-licensed cannabis facilities, which are models of excellence in horticultural principles, cannabis cultivation, cannabis-infused products, and dispensary operations. MariMed has an experienced management team that has produced consistent growth and success for the Company and its managed business units. Proprietary formulations created by the Company's technicians are embedded in its top-selling and award-winning products and brands, including Betty's Eddies, Nature's Heritage, InHouse, Bubby's Baked, K Fusion, Kalm Fusion, and Vibations: High + Energy. For additional information, visit www.marimedinc.com.
Company Contact:
Howard Schacter
Chief Communications Officer
Email: hschacter@marimedinc.com
Phone: (781) 277-0007
Media Contact:
Gretchen Giles
Grasslands: A Journalism-Minded Agency
gretchen@mygrasslands.com
Investor Relations Contact:
Steve West
Vice President, Investor Relations
Email: ir@marimedinc.com
Phone: (781) 277-0007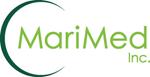 Source: MariMed Inc.

Released June 22, 2023